To address the issues of typography in the context of animated visual identities as well as the contemporary developments of moving graphic design, Back Office met with Mitch Paone, cofounder with Meg Donohoe of DIA Studio, an office dedicated to kinetic identities.
In the late 1990s, when I was younger, I saw motion graphics pieces from companies like MK-12, Buck, Psyop and Brand New School, and film titles from the likes of Kyle Cooper and Imaginary Forces. I studied design at Loyola University in New Orleans and graduated in 2005, and also learnt jazz piano there. I was trying to figure out a way to combine them in some fashion. After college, I went to Los Angeles where I worked for several commercial production companies, doing animation, film titles, TV commercials and visual effects as a freelancer. I was essentially doing animated texts. After Meg Donohoe and I founded DIA Studio in 2009, we had some commissions from network TV stations and enjoyed that. From 2011 to 2013, we built a portfolio, crawling, drawing custom typefaces, all pretty traditional. We saw some progress in the business, but we also began to be less happy with the professional environment into which we were evolving. When you work in commercial production, you always have to pitch for jobs against other studios. Advertising agencies tend to be one's main clients and are a conduit to the actual client themselves. They tend to tell us exactly what they want, or ask us to repeat something we've done before. It felt like a creative drain.
At that point, we took a step back, and returned to our roots in design training from which we had grown away: when working on film titles or motion design, things like editorial design, typography or the way text is handled in Swiss graphic design seemed to be really irrelevant or wasted. All of hardcore topography that is, in essence, a relationship to the scale of objects or to the page, doesn't really make any sense in motion graphics. You're not thinking about fixed format, sizes or proportions. In motion, design is envisioned much more from a narrative film standpoint. In 2016, the live show visuals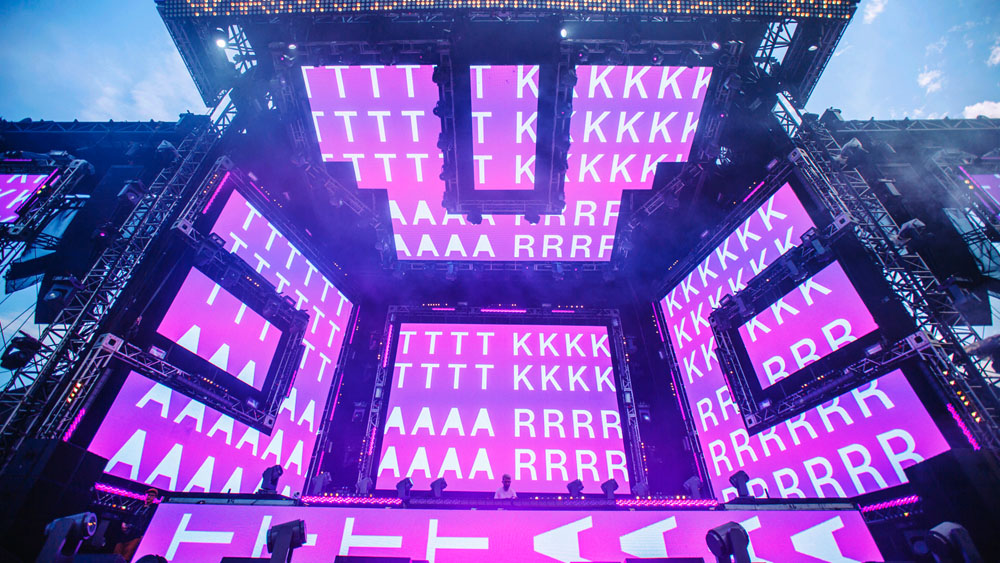 we did for the DJ and record producer Alain Macklovitch, known as A-Trak, was a huge kick-start. He was particularly interested in the animation associated with visual identity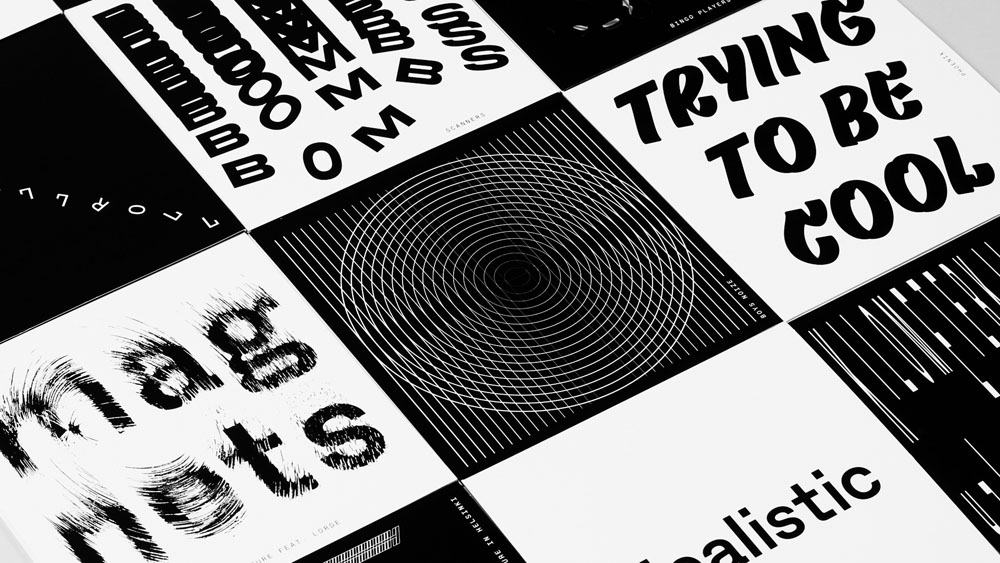 and wanted to define all the art direction based on that. Everything we did just amounted to typography and movement, before this became sort of a trend. Then a lot of larger commercial projects started up—it was great for the studio.
Syncopation
Music encompasses an understanding of time and rhythm and that is obviously related to moving images, editing and film. Actually, great editors are usually really good musicians because they have an understanding of the immense subtleties of timing. This is certainly rationalizing with hindsight, but I didn't quite realize how important those things were moving forward. How you write music, especially now, provides a really powerful approach to motion. As a jazz musician, I would write a melody or a chord progression,…